Located at 15 kms. On the outskits of Nashik City is the Sula Vineyards, manufacturers of Sula brand wines. I visited the vineyard on 15th June, 2014 when I was in Nashik. It is approachable both from Nashik city and from Mumbai – the first through Dwarka circle and the latter through Garware circle on the Mumbai-Agra Highway.
Started by Mr.Raju Samant, CEO in 1996 initially with white variety of grapes and in 1998 with red variety of grapes, first crushing of grapes for wine making started in 1999 and Sula branch was launched in 2000. With the market share of 80% Sula rules the wine market in India. At the Sula vineyards, 30 acres is dedicated to growing grapes while 300 acres are owned by the company at Dindori and another 1400 acres are contract hired from the farmers.  With the total acreage of 1700 acres for grape cultivation, this is an industry by itself. The name "Sula" is derived from the CEO's mother name "Sulabha".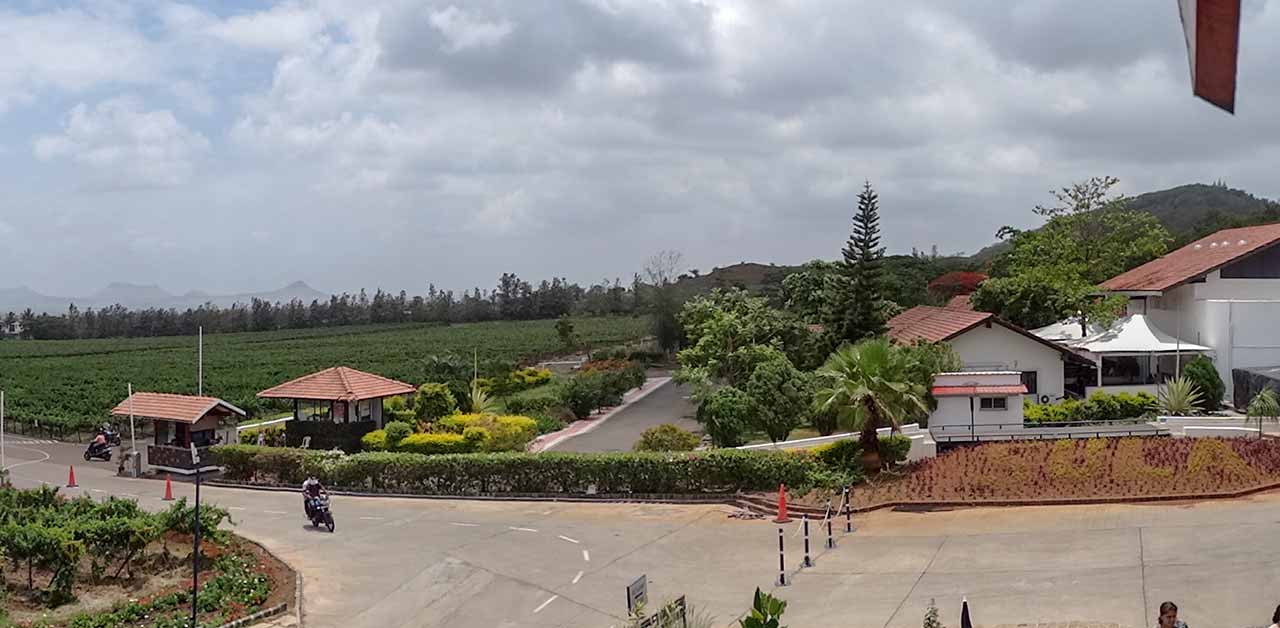 Sula Wines, Nashik
3 kms. away from the factory is the"Beyond Vineryard Resort" managed by Sula Wines.  One of the best resorts located on the banks of a lake with row house type accommodation facing the swimming pool and the lake. The resort has 32 well maintained rooms and a play area of children. Café Rose offers Sula wine at a discount of 10% during happy hours and provides a la carte dishes. It has a fully equipped gym and Spa in addition to games room.