Located in the foot of the hill on the Bhadas Road near Paud (Mulshi Taluka), the Rutuparna Farm is an ideal place for a couple to rest and relax. Started by Mrs.Swati Pawar in May 2013, the Rutuparna Farm has 7 identical rooms some with AC and some Non-AC.
Visited the resort with family on 16th and 17th March, 2014 by booking the room in advance through their website www.rutuparnafarm.com. We could relax the whole day on 16th and moved around to see the surrounding areas on the 17th March. During the day, the weather was slightly hot but mornings and evenings are quite pleasant. After sunset, the resort is beautifully lighted with lights of different colours and sizes.It was a full moon night on 16th which only added to the flavor of watching the sky in the night sitting on the grass in the silent environment.
The rooms are suffiently large and very well maintained.The speciality of the rooms is that the bathrooms are fitted with glass on the roof to allow natural light to flow into the bathroom wherein plants are placed on a platform covering nearly 20% of the bathroom area.Even after that the bathroom is sufficiently large.At the backside of the room, the porch area is fitted with a swing and a relaxing chair.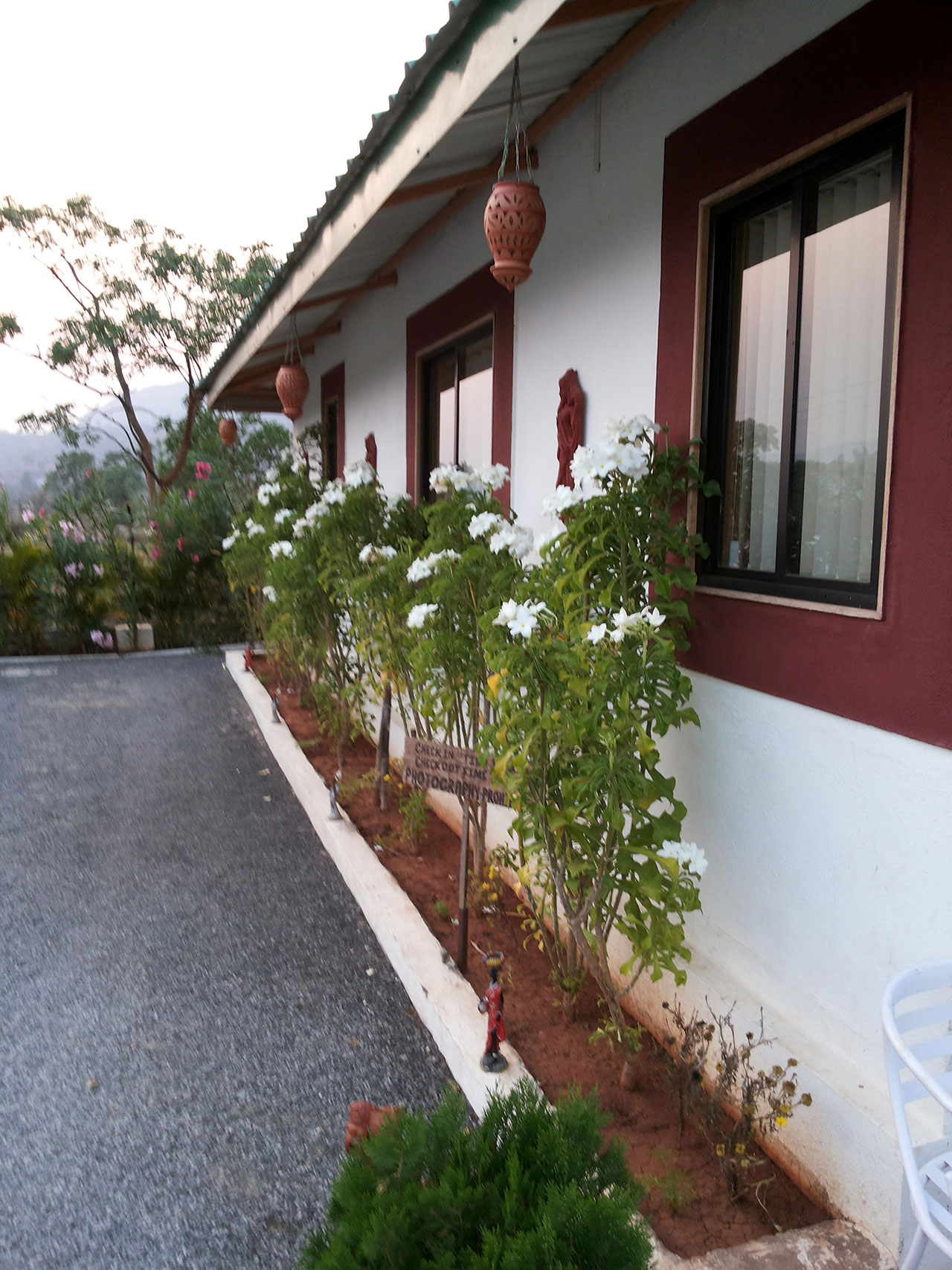 Rutuparna Resort