Singapore is considered as the heart of New Asia. Well known in the past as "Garden City", this exciting city later came to be known as "City in the Garden" and next it will be known as "City in Nature".
Although a smart city, this city has retained its concern for nature to inter-mix it with development. This is amply evident from the forest along both sides of the road when you travel all the way to Singapore Zoo. Even in the heart of the city, the road dividers are full of flowers. The Hotel Park is covered by plants and flowers all around.
A multi-racial city has grown from strength to strength and attracts large number of tourists from across the globe to witness its growth and development.
A city which obtains its water from Malaysia, raw material for construction from Indonesia and consumption products from other countries, is one of the resilient economies in Asia.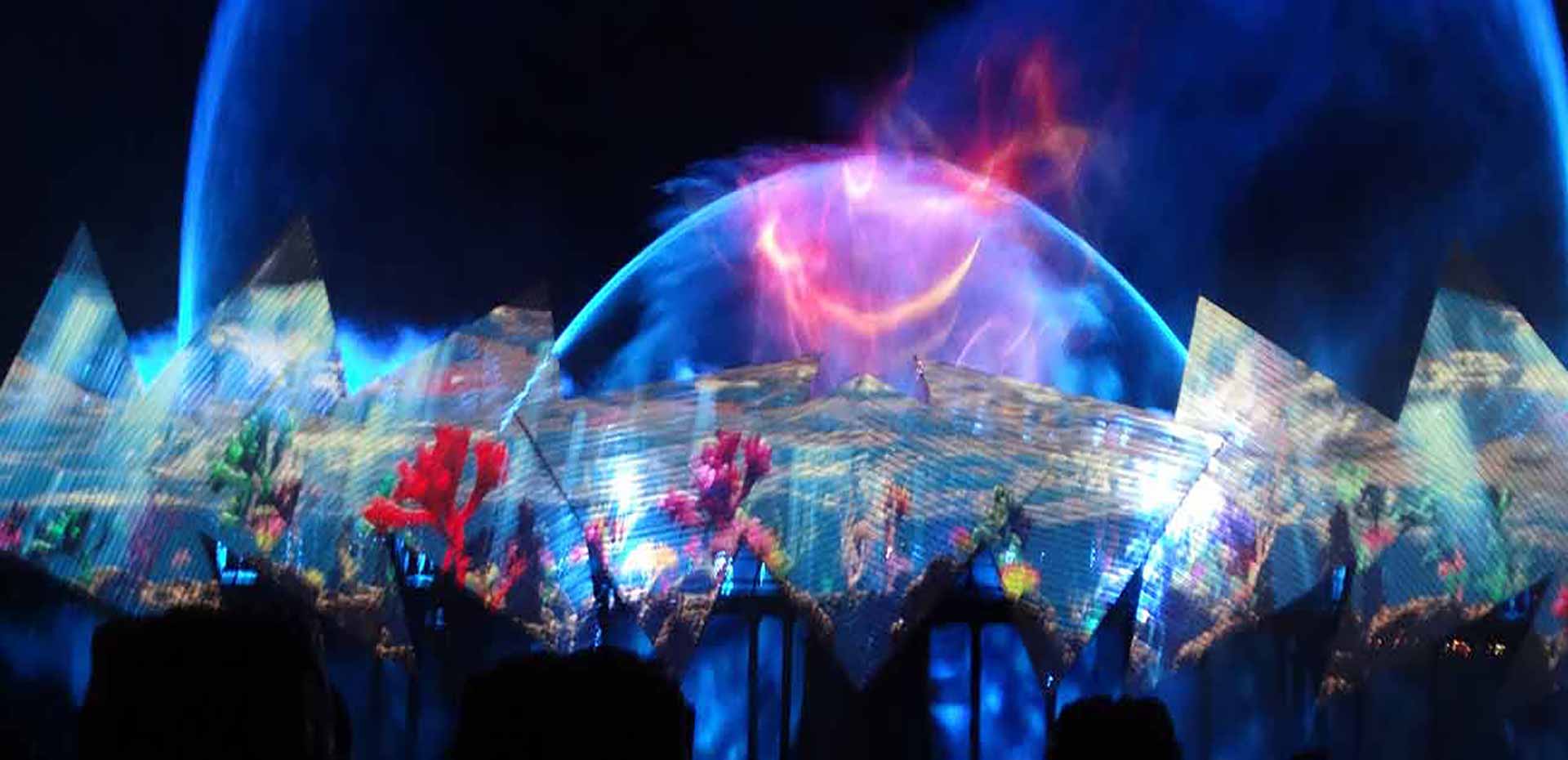 Laser Show at Santosa, Singapore