Govt. of Maharashtra has been promoting Agri Tourism aggressively not only to promote tourism but also to preserve the ecological balance of the area. Vishwa Kirti Agri Toursim Resort, located in the hinterland of Shirur, is one such agri tourism resort to be visited. It is about 75 kms from Pune on the Pune-Ahmednagar highway (SH 27) via Shikrapur. It is a one day picnic spot near Pune.
They have nine residential blocks of which four are large family rooms. The rooms are well furnished with a mini fridge provided in each room and rooms are well maintained. All the rooms have been provided with AC. However, power supply in the area is very erratic. The owners are running the ACs on genset but with switching on more than one AC, the power trips. They are proposing upgrading the genset. Solar power could be another option. Fruit and chat basket is provided to each room as complimentary along with cold drinks. A conference hall is under construction at the upper level of the land and five bamboo huts are ready adjacent to the proposed conference hall.
The resort is visited by travellers as one day picpic spot also.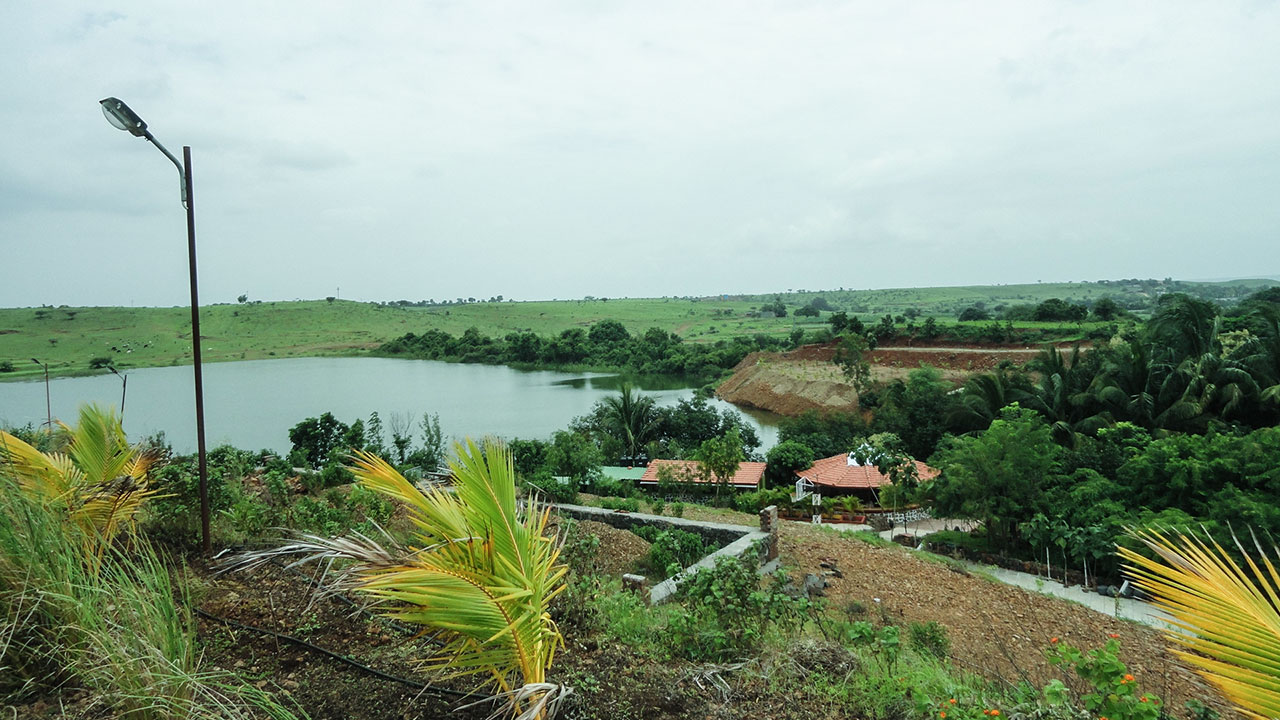 Vishwa Kirti Resort