About the Resort
Located at a distance of 181 kms from Pune and 150 kms from Mumbai, the Golden Swan Beach Resort has Mediterranean style cottages with 25 rooms and 6 portugese style rooms at Murud Janjira attached to the beach. The Murud-Jajira Fort is located at a distance of about 5 kms from the resort.
Located close to the beach side, this resort provides a birds eye view of the ocean and the surrounding area. This resort is a perfect weekend getaway from the hustle and bustle of city life. It also offers conference facility.
Visited the Resort in October 2015.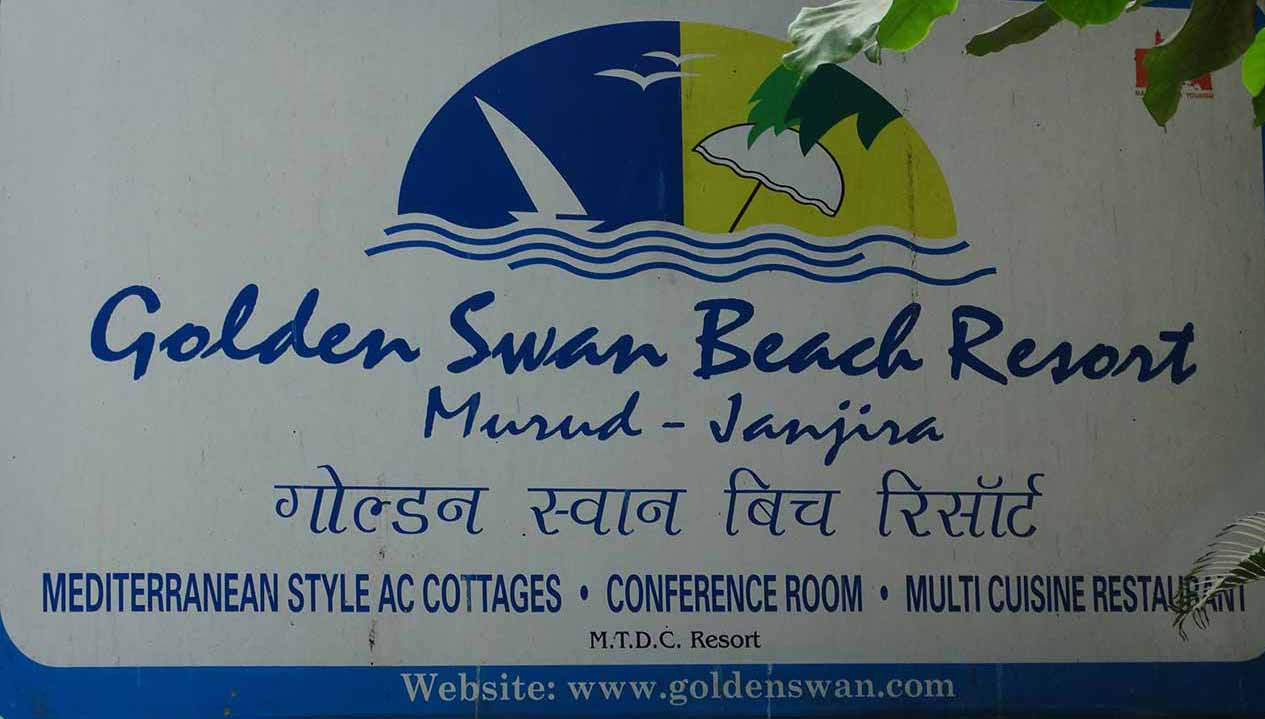 Golden Swan Resort, Murud Janjira