Situated in the northern part of Kerala being developed as a new hub for tourism, Bekal is a small town 16 kms away from town of Kasargod in Kerala. It is located 70 kms from the city of Mangalore in Karnataka.
Bestowed with lush green cocounut trees, this is a best location for a quiet holiday with family. The atmosphere is quite serene and absolutely noiseless.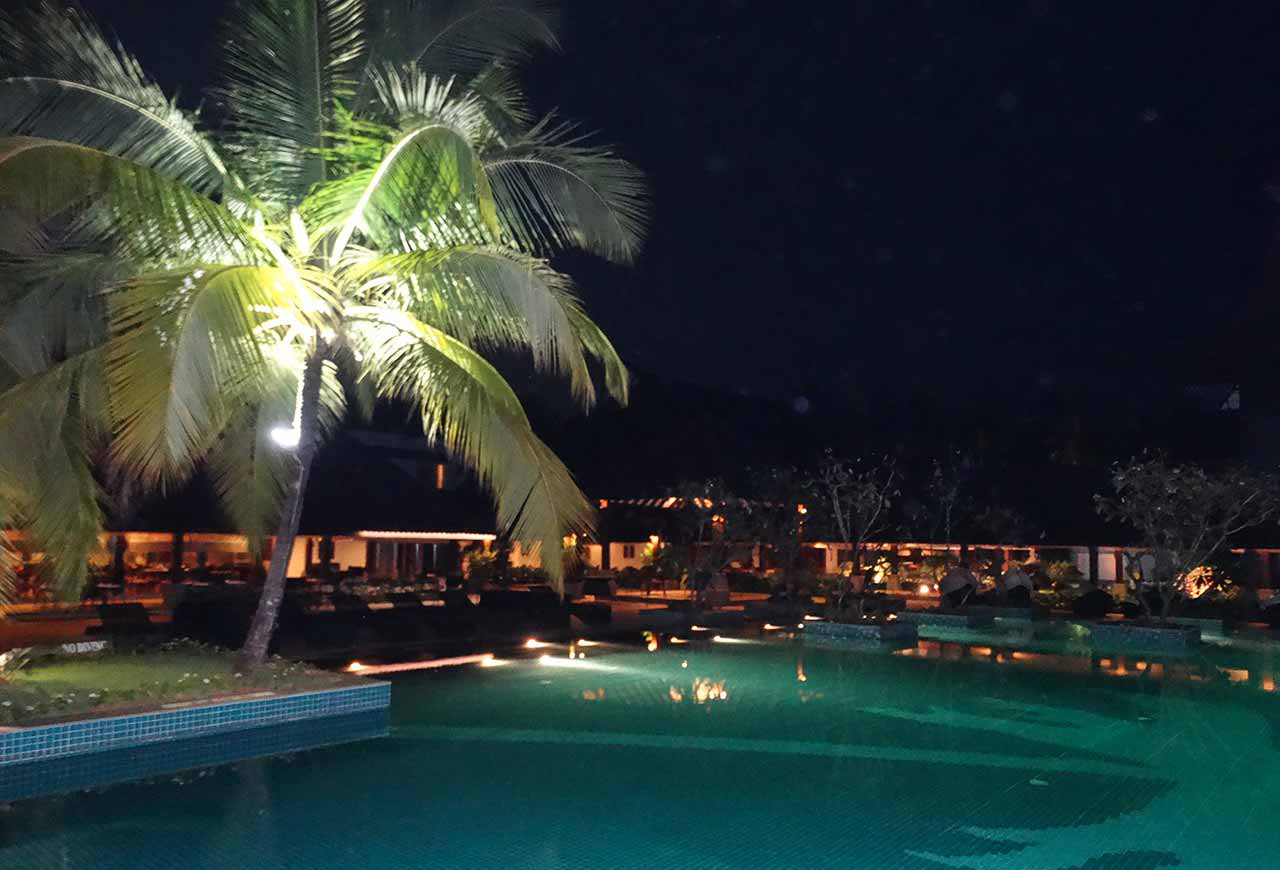 Lalit Resort and Spa
The Lalit Resort and Spa, a 26 acres property, is located 4.5 kms from the main road in Bekal on the shores of Arabian sea and on the banks of Nombili river. At the spot where the property ends, the Nombili river can be seen merging into the sea. There is a private acess to the sea beach from the resort property.
Visited Bekal in November 2015.